Amplio Strategy helps churches unify their focus and take next steps in their mission
We believe the Great Commission, Matthew 28:19-20, is critically serious. We also believe that to live out this mission – both individually and as a church – requires intentionality and resolve.  Your church has a clear Biblical mission. The question is, how is your local church doing in that mission? Is it a well-stated intention or is it genuinely being executed by your church leadership and your congregation?
Are individuals in your church engaging with and being invitational with their friends, neighbors, & family who do not have a relationship with Jesus? Are you experiencing new baptisms or confessions of faith? Are you experiencing a thriving ministry reaching young families as well as older generations?
Our experience is often that leadership teams desperately desire this for their church. However, they get stuck in the day to day realities of ministry. There is significant power in utilizing outside facilitation and coaching, not consulting, in helping gain clarity, unity, developing an actionable plan, and then coaching towards executing your plan. It is an opportunity to finally bring catalytic energy towards your vision, towards your next steps.
It all starts with an initial conversation
We are ministry guys and gals. We are passionate about our relationships. Our first step starts in the room with you with a conversation. There is never any obligation or expectation beyond that conversation. We simply believe that each conversation, shared learnings together, always moves the mission forward.
We Partner with all types of churches
Because we do not utilize traditional consulting, we are able to serve alongside churches of all sizes, styles, approaches, and denominations.  We are as passionate about seeing the small, rural church being intentional in their Biblical mission as the urban mega-church. We desperately want to see more people coming into a relationship with Jesus and we know that should happen in all styles of churches.
Mission & Vision Alignment Next Steps
We utilize multiple facilitation & coaching processes, customized to your unique situation, to partner with leadership & key stakeholder teams to bring refinement and unity to your unique vision. Out of this unity within your leadership, we establish working teams to take tangible next steps towards executing your mission. We move beyond just helping leadership teams discuss their mission into tangible, accountable next steps. The approaches are perfectly suited for your unique size and style and require bold decision making, fostering accountability within your leadership.

Mission & Vision Alignment
Research reflects that only 6% of churches in America are growing as a result of people coming into a relationship with Jesus. We come alongside churches to resource leaders through facilitation and pastoral coaching, to refine their vision direction, and to launch working teams to take tangible next steps.

Weekend Experience Evaluation
The trend is continuing to grow. Your unchurched friends, co-workers, and family are not seeking out your church unless personally invited. Yet, only 2% of Christ-followers actively ask non-Christ followers to visit. We believe this is because nearly all churches are not actually truly expecting or are even ready for our guests. Based on our years of experience, as well as partnering with hundreds of churches, we will come as guests and give you specific, practical observations on your guest barriers as well as tangible steps you can easily take to improve your guest experience.

Leadership Coaching
Usually beginning with Mission & Vision Alignment or a Campaign, our team will help provide an extra level of experience and accountability. We have been in your shoes and promise to share honest opinions that help you sharpen your focus.
Amplio's Mission & Vision Alignment Process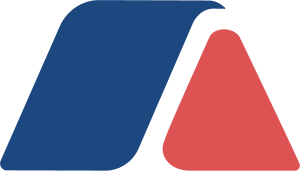 The Install
We will facilitate Biblical-oriented Great Commission conversations with your leadership during a three-day retreat together. We will dive deep into conversations around your history, your vision, your ministries, the culture in your local area, and your unique opportunities to gain a refreshed perspective of your church. This unified perspective will then allow your team to be guided through a discernment process to identify your next intentional next leadership steps.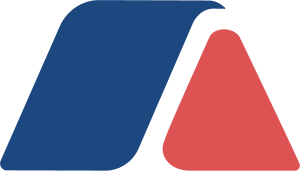 Implementation Teams
At the conclusion of our discernment retreat, small working teams will be established to tackle the tangible next steps identified by your leaders. These teams will be selected and invited by your leadership.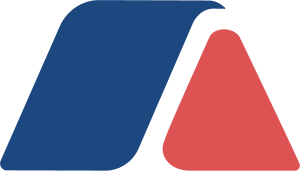 Coaching
For an amount of time determined by your leadership, we will then coach these teams in developing their specific tasks and timelines as well as provide them resources specific to their work. Our coaching provides both the accountability to ensure the decisions are implemented, but also provides unlimited follow-up. In addition to email and phone support, we will return onsite with the teams in 8-10 weeks to guide them a process in which they share their work with each other, ensuring cross-functional thinking, identifying roadblocks and concerns. We will walk with your teams step by step.
Griffith First Christian Church
Griffith, IN
We partnered with Griffith to build task-oriented teams and revitalize their focus on reaching the lost. Next up on Griffith's list? A bigger parking lot to accommodate the growing congregation.
Hope Church
Grand Haven, MI
We helped Hope align on a radical vision and complete a successful capital campaign to breath new life into their building and congregation.
Let's get started
Whether your a church of 50 or 5,000, God has a vision for your church. You have a role in the Kingdom, which matters.